Shopping Basket
Your Basket is Empty
There was an error with PayPal
Click here to try again
Thank you for your business!
You should receive an order confirmation from Paypal shortly.
Exit Shopping Basket
Dog Walking & Pet Services
Lend or Befriend My Dog Going Live
All visitors and clients are welcome to leave feedback on the client feedback form. Tell us what you think of the service, if there is anything you think we can do to give a better service. Or if you just want to chat about how your pet is doing or comment on the photos, please do. I look forward to hearing from you xx
Above Lawrie enjoying a run on the fresh crisp grass.
Above and below we have our Oscar a four year old Boxer who is currently going through  training carried out with both Thelam from Anty thelmas dog walking and pet services, and my self. He is coming along fine.
Below we have Lawrie getting a treat for coming back when called.
Trying to sort out a news letter for every month. This will let you all know how your animal is interacting in the every day activities, whilst out with us on our travels. This will be issued at the end of July. Not all our clients can access the internet so this will give them a hard copy of the information.So watch this space................ 
Well folks its been a while since I last blogged.Appoligies for that, been very busy.
Here we have in the first photo. Zeta the husky, Berty the golden retriever and Reggie the blue Staffie.
In the second photo Reggie a blue Staffie a beautiful well behaved dog his recall is
excellent. Then in the third photo Zues running around with .one of the new comers Georgie. She is a Cocker Spaniel pup, Sorry lively cocker spaniel pup. Enjoy!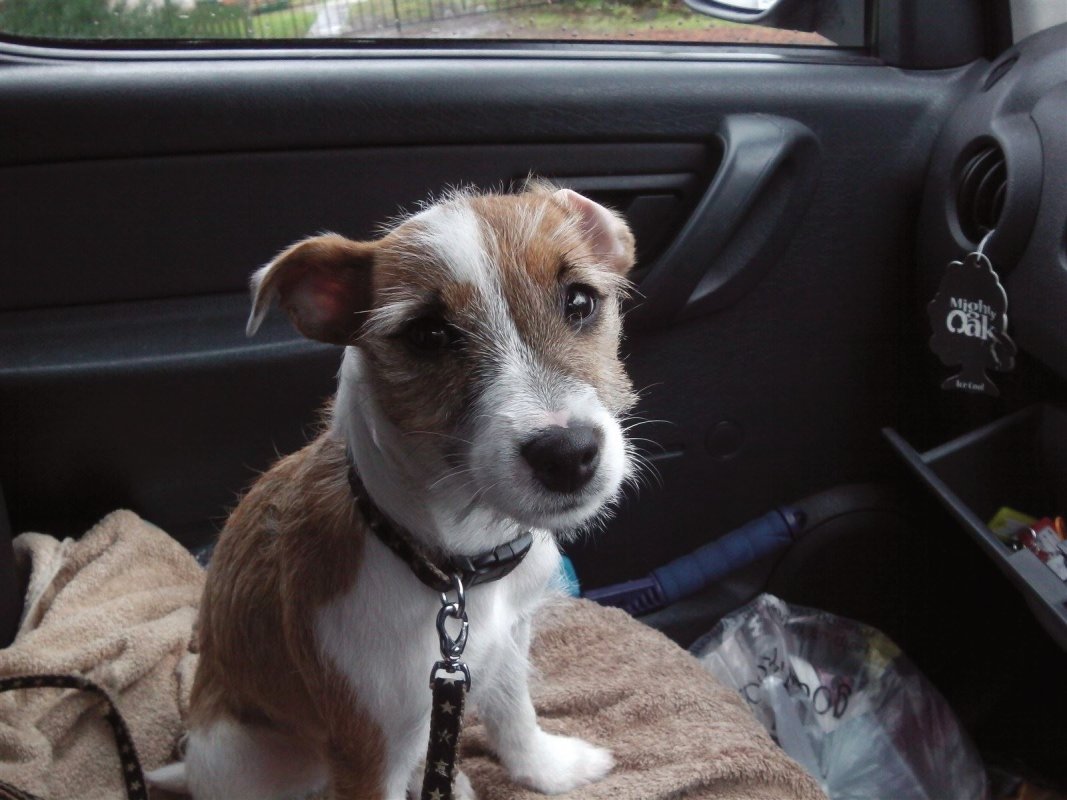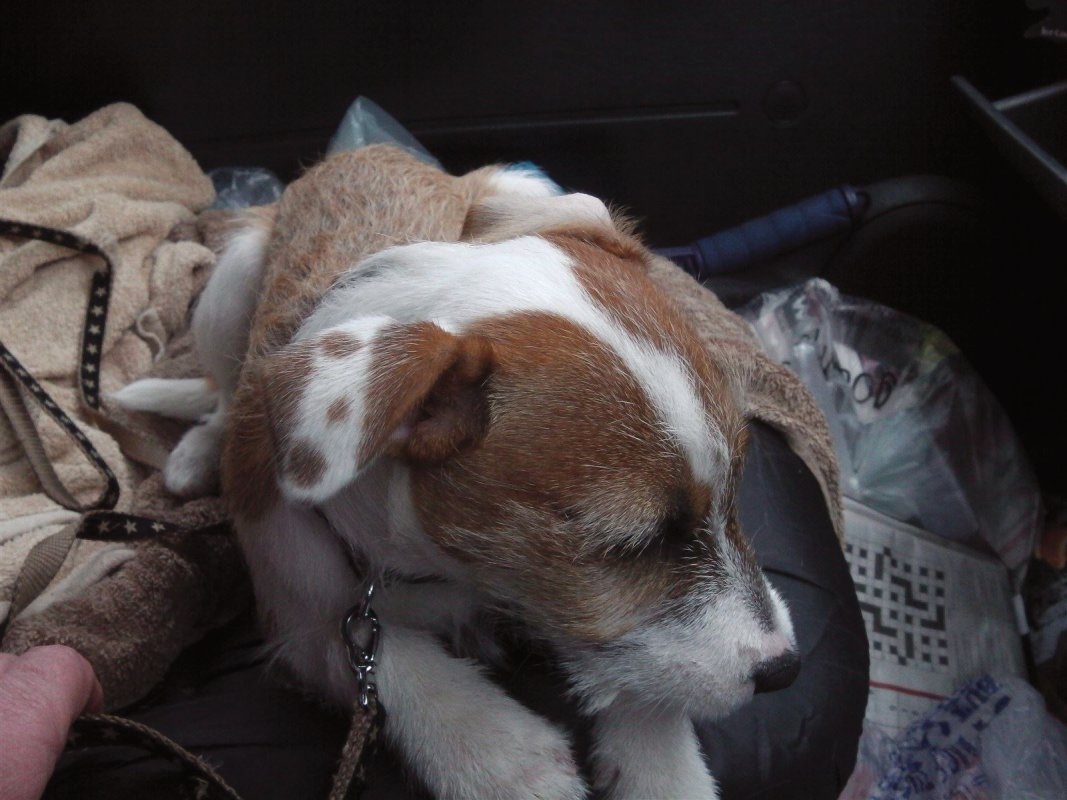 Meet Lexy, a new arrival to the pack. Lexy is a long haired Jack Russell pup about 6 months old. She is a feisty little gal running with all her other friends. Not shy at all, her socialisation skills are well developed and getting better every time we are all out together. It's as if she has known all the others for years!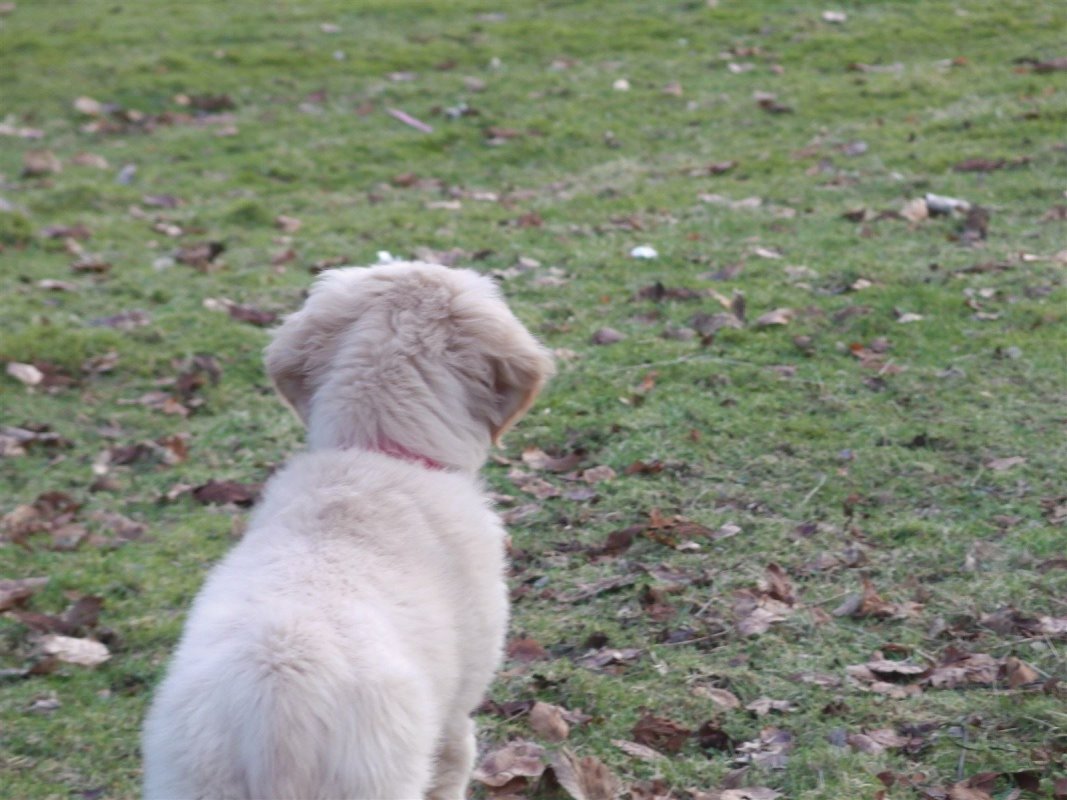 Meet Berty, another new addition to the pack. A Golden Retriever pup of sixteen weeks now. He gets on with all the other dogs and is developing well with both social and behaviour skills. He loves to roll about and play with Lexy. They will soon be running with the big boys and girls! We welcome both Lexy and Berty to K9 Trotters and hope we all have lots of fun together. Sorry Berty's pic is from the back but he does not sit too long in one position! More pics to follow....if Berty sits at peace!

 

 

 

 

 

 

 

 

 

Name:Nick McFetrich

 

Your Pets Name:Kiya

 

Charlotte is not just a really good friend, she is the most loving and caring person that I have ever met - not just for the dogs that is. As you can tell by the videos Charlotte has her hands full at some points, and I can assure that if you choose to use K9 Trotters you precious pooch will be in safe and caring hands. I have had the time of my life working with Charlotte and I feel like I have not only found a really good friend but a soul mate, hopefully if you choose K9 Trotters you do too. Thanks Charlotte for all that you have done x

 

 

Date of Entry:14/01/2013

Hi Folks. Well first week of the new website being up and running. So far so good. There has been plenty activity and some of you have left comments, thanks for that. Please make regular visits, you dont want to miss any of the doggy gossip.

 

This Week look out for

 

Christmas doggy biscuits recipe.(Lottie's Cheese and Cranberry Christmas Biscuits)

I look forward to the smell of homemade baking when I enter your abode lol.

 

Well I will BLOG off for now Take care

 

Charlotte x

 

0

/